Happy 14th birthday, MBL!
MBL is turning 14 on August, 18th, 2017. Since its birth, MBL has been reaching out to Chinese children in all corners of the world: those who have been adopted by Western families, those who have been raised abroad, and those living in China, often in destitute conditions.
MBL is also striving to introduce an authentic China to the West as well as disseminate information about adopted Chinese children's lives and the lives of overseas Chinese in the West to people in China. By creating a bridge of understanding between China and the West and between adoptive culture and birth culture, MBL ultimately wants to help bridge the huge poverty gap, which still exists in many parts of China.
A bridge of communication between birth and adoptive culture, of understanding between East and West, and of support between rich and poor, that's what MBL is.
One of MBL's ongoing efforts is Books For Kids. Since MBL launched the project, it has provided support for many primary schools in some of China's poorest areas, and with the help of our international volunteers, MBL has established 22 international Children's libraries.
Thank you very much for your help and support along the way.
Happy Birthday, MBL!
2017年8月18日,是母爱桥(MBL)14岁生日。
作为一个国际慈善机构,母爱桥旨在为中国与世界之间搭建生与养交流之桥、东西方文化理解之桥、贫与富互助之桥,为世界各地的中国孩子提供祖国文化服务。特别帮助那些被西方家庭收养、生活在海外的中国孩子,以及中国偏远乡村的孤残儿童与贫困地区的学龄儿童。
14年来,母爱桥(MBL)从超过20个国家的收养家庭中习得经验,并帮助这些西方家庭中的中国孩子了解祖国、探寻家庭根源、滋养中华文化。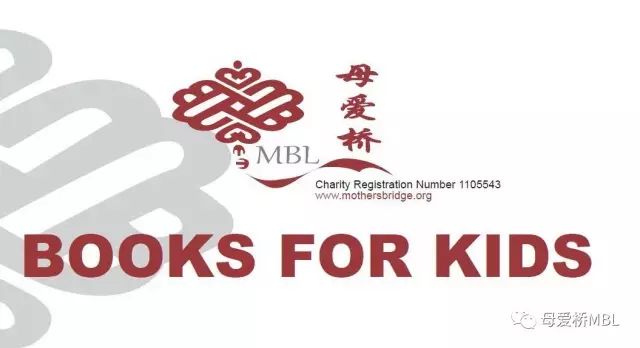 buy ripple with paypal localripples "BOOK FOR KIDS"项目
biggest qtum trading platforms 携手海内外共同捐建"MBL国际儿童图书馆"
母爱桥(MBL)自设立以来,还竭尽所能地帮助中国贫困地区的儿童,先后援助了藏族小学、回族小学、农民工子弟小学……与世界各国爱心机构共同在四川、云南、甘肃、江苏、江西等省份的贫困地区捐建了21个儿童图书馆。
每一年,母爱桥(MBL)的工作团队都会走访中国贫困地区,调研那里的学校与儿童活动场所,切身感受孩子们的生活学习状况,了解他们的需求,随后整理制定具体的捐赠计划,携手海内外的爱心机构共同完成捐建项目。
截至2017年,母爱桥的"BOOK FOR KIDS"项目已经在以下地区设立了儿童图书馆,我们还将继续这项工作,以帮助更多贫困地区的小学。
江苏省灌云县图河乡海宁小学
江苏省灌云县图河乡大全小学
云南省大理州云龙县宝丰完小
四川省宜宾市筠连县联合乡红春村社红春小学;
四川省宜宾市筠连县大雪山镇解放石龙小学;
四川省宜宾市珙县沐滩镇共和小学
江西省上饶县黄沙岭乡管山小学
江西省上饶县黄沙岭乡中心小学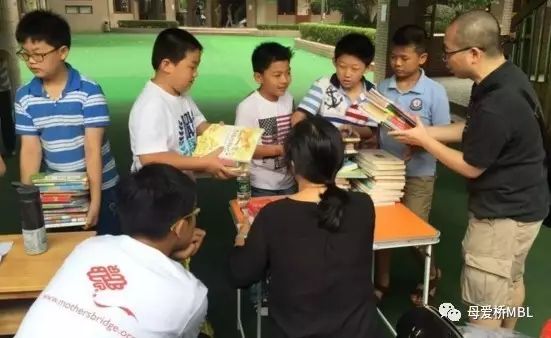 strat rate alarm BOOKS FOR KIDS
trusted stellar doubler 期待您的加入!
localbytecoins paypal bcn 感谢您与母爱桥同行!
千万个小读者因您的爱心奉献而绽放笑容!
捐助请联系以下地址:
母爱桥MBL伦敦总部办公室
9 Orme Court
London W2 4RL,UK
headoffice@mothersbridge.org
母爱桥"BOOKS FORKIDS"项目中国团队
母爱桥中国志愿者之家
母爱桥南京志愿者中心(中英桥文化教育)
中国南京市苜蓿园大街67号H栋3楼
电话:0086 25 84580882

母爱桥MBL国际文化慈善机构
生与养文化交流之桥
东西方文化理解之桥
贫与富文化互助之桥
The Mothers' Bridge of Love
Charity Registration No. 1105543
www.mothersbridge.org